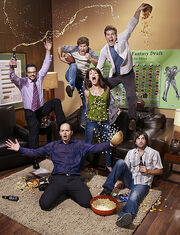 Season 1 of The League first aired on FX October 29, 2009. It was written by Jeff Schaffer and Jackie Marcus Schaffer, and directed by Jeff Schafer. The series centered around a Fantasy Football league consisting of five men, Pete, Ruxin, Kevin, Taco and Andre, and their lives.
The first season of The League lasted for only six episodes, and the last one was aired December 10, 2009.
Characters
Episodes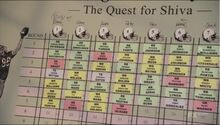 A group of friends from Chicago began their annual fantasy football league by preparing the league draft. But three-time defending champ, Pete has a problem: his wife doesn't want him to play this season.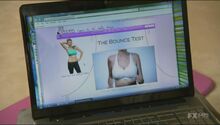 Pete's split with Meegan intrudes upon Ruxin's marriage, as his wife is neglecting him sexually, in order to spend her time helping Meegan deal with the break-up. Meanwhile, Jenny and Kevin's sex secrets are revealed to Ruxin's wife, as Jenny reveals to her the sexual secrets that will ensure Kevin will never leave her.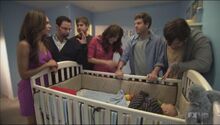 Ruxin invites everyone over on Sunday to watch the games, see the baby and have lunch. His guests get much more lunch than they ever bargained for, as Ruxin and his wife forbid the gang from watching football during their meal. Terry Bradshaw makes a cameo appearance.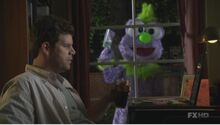 The guys join Pete on what was supposed to be his 5th anniversary spa trip. Meanwhile Kevin attemps to get Taco to dress up in a fur suit to scare his daughter off of her new toy, which Kevin hates. Antonio Gates makes a cameo appearance.
It's the playoffs but instead of watching the games Pete and Kevin get stuck at a terrible Christmas party, while Ruxin and Taco go to Chinatown on a very special mission.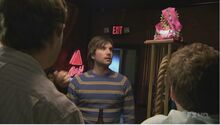 It's the Shiva Bowl. The guys try to hide the Shiva Trophy from their high school classmate - the actual Shiva. Taco gets a "real person job."
Community content is available under
CC-BY-SA
unless otherwise noted.