Season 2 of The League first aired on FX September 16th, 2010. It was written by Jeff Schaffer and Jackie Marcus Schaffer, and directed by Jeff Schafer. The series centered around a Fantasy Football league consisting of five men, Pete, Ruxin, Kevin, Taco and Andre, and their lives.
The Second season of The League was the first to run for thirteen episodes, and the last was aired December 9, 2010.
Characters
Episodes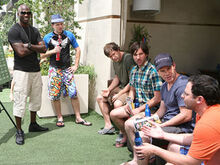 Season Two opens in Las Vegas, where the guys have gone to hold their fantasy league's draft.
Jenny
wants in but league commissioner
Kevin
, her husband, doesn't like the idea at all.
Chad Johnson (Ochocinco)
appears as himself.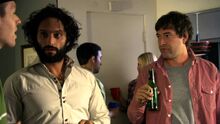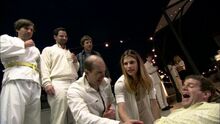 Jenny
and the guys catch up with their old friend
Russell
(
Rob Huebel
), and the guys all try to get
Rafi
out of the League. Meanwhile,
Andre
buys an expensive painting.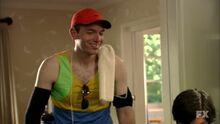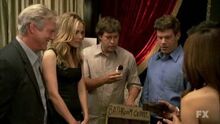 Ruxin
throws an anniversary party for
Sofia
on the same day as [[[Jenny MacArthur|Jenny's]] birthday, which complicates matters for
Kevin
. Meanwhile,
Meegan
(
Leslie Bibb
) returns with a "plus one."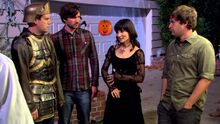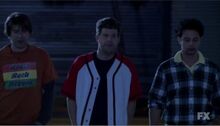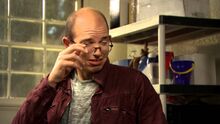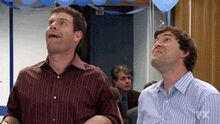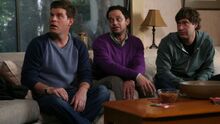 It's the week before the playoffs:
Andre's
diet colors his emotions about his matchup;
Kevin
gets in a fight with fantasyguru.com experts
John Hansen
and
Adam Caplan
; and
Ruxin
begs the guys to corroborate when he lies to Sofia.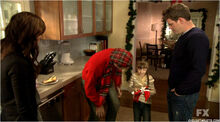 Tension mounts as Christmas---and the playoffs---near:
Ruxin's
revenge gift to
Kevin
backfires; and
Ellie's
school behavior causes Jenny to worry that
Fantasy Football
is causing her to neglect her parental duties. Meanwhile,
Taco's
eggs turn 1 year old.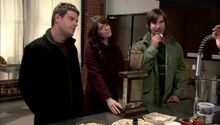 Behind the Scenes
Community content is available under
CC-BY-SA
unless otherwise noted.