The Purpose of TacoCorp
With Taco's unique perspective on the world and how things work, TacoCorp was created as a way to make money, but more likely as an outlet for much of his 'insanity'. He does, however, occasionally come up with some inspired ideas!
Divisions of TacoCorp
The EBDB
(Eskimo Brothers Database)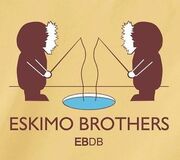 The EBDBBnB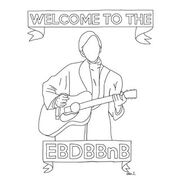 EBDB Prime
Introduced in Season Seven, according to Taco is an exclusive membership with a variety of perks, although no-one actually signed themselves up for the service, Taco signed up for most people on their behalf, including Kevin, who after unsubscribing, discovered he found one of the exclusives bonuses (the Taco drone) to be rather useful for spying on Pete and his new referee friend Kevin, in the episode, Trophy Kevin , who's finger was later cut off by the drone. 
Neckflix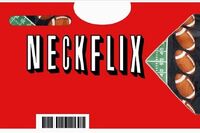 Ringtones
Most notably Horsegasm, but his "sampling equipment" also led to the creation of Season Two 's premiere episode and first song  I'm Inside me feat.

Chad Johnson (Ochocinco)

.
He also recorded two cats screeching and labelled it as two different ringtones.
Notary Service
MyFace
Taco's distaste for social networking lead him to create 'the world's first offline ...'. After announcing this, Pete promptly questioned him and told him he was actually just referring to society.
Popular with: Rafi, Bobbum Man (Rafi), 
Heavy Petting
Pubercuts
Taco's Truck
Product Development
The Pee Bib
EBDBBnB BLT
As advertised and available only at the EBDBBnB, a Bacon, Lettuce & Tomato Sandwich. One of the few food items available at the EBDBBnB. 
Three Penis Wine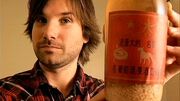 TacoCorp Transactions
dallascowboys.com
After Taco managed to gain ownership of The Dallas Cowboys website, 

dallascowboys.com

, after the NFL team's domain lapsed. Taco sold the site name back to the team at his meeting Jerry Jones, this is the first time he "made his nut", by 'negotiating' a deal of $250,000. This was, undoubtedly, one of Taco's most successful business moves, although he did intend on using the site to advertise his Singing Cowboys Business (a service to deliver bad news in a less morbid way). This was how Taco announced the name of Kevin and Jenny MacArthur 's second child, Chalupa Batman (later to be changed to Christopher Benjamin).
Sale of the EBDB
T

he EBDB to Mark Cuban, after losing the tape cassette backup of the database and blaming it on the Chinese, this led Taco to believe that the Cubans were "in bed" with Chinese.
Philanthropy
External Links